Online Assessment to Benchmark Your Practice's Patient Safety Culture
Features and Benefits
The Practice Safety Culture INSIGHT is a confidential survey that assesses whether daily office routines, management practices, policies, procedures, and communication styles promote patient safety or undermine it. It can be completed online in less than 30 minutes by leadership, clinicians, and supporting staff. The survey measures a range of factors that contribute to a culture of patient safety.
In taking the survey, you and your staff will be presented with a series of statements and asked how strongly you agree or disagree with them or how frequently certain events occur. You'll also be asked to rate your practice's overall effectiveness on key quality measures.
To achieve the most accurate picture of your practice culture, we recommend that you strive for full participation in the survey by every member of the team and encourage them to be candid with their answers. Offering the survey in your practice accentuates the importance you place on patient safety. As they move through the survey questions, team members will begin to understand how various aspects of day-to-day operations impact patient safety culture.
Think of it as a diagnostic checkup of the many aspects of your practice that contribute to a culture of patient safety. The survey measures across all levels of your organization because culture may vary at each location or department. Repeating the survey at regular intervals will enable you to gauge the impact of new policies, procedures, and initiatives on the culture of your practice.
One Practice Manager's Experience with the Service
The Doctors Company offers an online version of the practice survey on patient safety culture developed by the Agency for Healthcare Research and Quality (AHRQ) to heighten awareness of patient safety in your practice and assess the status of the culture. The survey is an approved improvement activity under the Merit-Based Incentive Payment System (MIPS), if submitted to the SOPS Database.

Easy to Use
The self-administered survey is flexible to accommodate the demands placed on a busy practice. You can complete the survey in sections as time permits and save partially completed surveys to work on later. Convenient navigation enables you to go back and move forward, as needed, to amend answers before submitting a completed survey.

Results
Our risk managers will analyze your results and send a report that contains:
A comparison of your results with other practices across the country.

Recommendations for specific initiatives and interventions that build on your practice's strengths to foster a culture of patient safety.
This careful review process enables us to alert you to emerging risks and provide effective, specialty-specific steps to minimize them.

Follow-Up
We will follow up to ensure that the conversation between your staff and ours continues throughout the implementation of your action plan. Our staff is here to serve you and provide the support needed to keep patient safety at the center of your practice.

Cost
This is a value-added service offered at no cost to you. It is part of our ongoing commitment to provide guidance and resources to members that advance the practice of good medicine.

Get Started
Contact your patient safety risk manager or call the Patient Safety and Risk Management Department at (800) 421-2368.

Taking the Mal Out of Malpractice Insurance
We have a long history of transforming our industry and service to the profession. Today, as healthcare delivery continues to undergo unprecedented change, it is more important than ever to have a strong, trusted partner that helps you focus on what you do best—delivering care. That's why we're changing the role of the malpractice insurer to one of partner and thought leader—it's malpractice insurance without the mal.
The Doctors Company partners with our members to provide innovative tools and services to identify potential sources of patient injury and enhance safety—a data-driven, collaborative approach designed to reduce adverse events and enhance patient satisfaction.
A patient safety risk manager is always available to provide industry-leading expertise, including custom programs, practice risk assessments, and education.
As part of our commitment to sharing the latest risk management tools and thought leadership, our unique INSIGHT programs are offered on these additional topics:
Claims Analysis

Practice Risk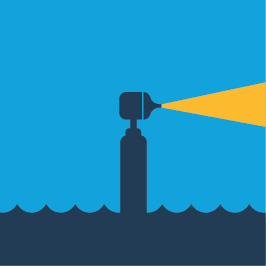 We shine a light on risks and trends others cannot see. The Doctors Company makes free continuing education available to our 89,000 members. Each year, nearly 18,000 providers and their staff members take advantage of this opportunity to stay current on practice strategies that reduce risk and improve patient safety.