A Structured, Hands-On Program to Enhance Patient Communication and Diagnostic Safety by Making Sustainable Improvements in Your Practice Environment
The Patient Communication INSIGHT (PCI) program is a voluntary, structured, hands-on initiative that focuses on improving communication and engagement between providers, patients, and their families in ambulatory care settings.
It combines tools developed by leading professionals and patient safety organizations with valuable expert guidance based on The Doctors Company's claims data insights and years of experience in the field. This program provides a foundation to support diagnostic safety by effectively engaging providers, patients, and families to work together as a team.
Program Highlights
Fosters enhanced communication and information sharing within the patient-provider encounter.
Assists patients and their families in communicating their health stories in a clear, concise way.
Prepares providers to practice deep and reflective listening for one minute at the beginning of their encounter with the patient.
Education and resources for program implementation are available online and self-paced.
Why Is It Important?
Research suggests that communication breakdowns during the patient-provider encounter are a leading contributor to diagnostic errors.
One in three patients will experience a diagnostic error firsthand.
Diagnostic errors are the leading cause of malpractice claims and are found most often during the initial phase of the process of care during the patient-provider communication encounter.
As time constraints and pressure continue to increase on our providers and their practices, we need to be able to adapt and focus on small, meaningful change initiatives, especially those that demonstrate success​.
What Does Success Look Like?
A positive trend in survey responses.
Increase in practice adoption and sustainment.
A decrease in the frequency and severity of claims and patient harm.
Integrating diagnostic and communication safety into the culture of the practice.

Cost
This is a value-added service offered at no cost to our members. It is part of our ongoing commitment to provide members with guidance and resources to advance the practice of good medicine.

Get Started
Contact your patient safety risk manager or call the Patient Safety and Risk Management Department at (800) 421-2368.
Taking the Mal Out of Malpractice Insurance
We have a long history of transforming our industry and service to the profession. Today, as healthcare delivery continues to undergo unprecedented change, it is more important than ever to have a strong, trusted partner that helps you focus on what you do best—delivering care. That's why we're changing the role of the malpractice insurer to one of partner and thought leader—it's malpractice insurance without the mal.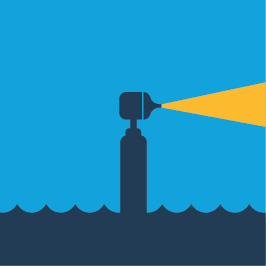 We shine a light on risks and trends others cannot see. The Doctors Company makes free continuing education available to our 89,000 members. Each year, nearly 18,000 providers and their staff members take advantage of this opportunity to stay current on practice strategies that reduce risk and improve patient safety.