Professional Development That Helps Reduce Risk
For healthcare professionals, keeping up with the changes and advances in your field is a lifelong challenge. The Doctors Company offers continuing education courses for providers, dentists, nurses, practice managers, advanced practice clinicians, and other staff across a broad range of subjects.
We're uniquely positioned to spot trends early thanks to our national scope, regional experts, and data-driven insights. Our courses incorporate lessons gleaned from our careful analysis of more than 37,000 malpractice claims in a wide variety of specialties and circumstances. We not only share the analysis but also integrate our claims data, actual cases, and risk reduction strategies into the curriculum.
Our patient safety risk managers can provide customized on-site courses to address a specific issue or challenge that you're facing in your practice or group. We can also provide live, online education so you can learn with colleagues. Lastly, our on-demand courses are available for members who prefer the convenience of taking courses online and receiving certificates immediately upon completion.
Timely Topics That Help Reduce Risk
Our courses include timely topics geared toward helping your practice team understand emerging risks and learn how to mitigate them. Courses in subjects such as cybersecurity, medical error prevention, and HIPAA compliance alert you and your staff to potential liabilities. Other courses focus on specialty areas of practice and offer recommendations to improve patient safety and quality of care.
We invite you to contact us so we can match our educational services to your needs.
Accreditation
The Doctors Company is accredited by the Accreditation Council for Continuing Medical Education and the American Nurses Credentialing Center and recognized by the American Dental Association Continuing Education Recognition Program. We are fully accredited to offer courses that qualify for continuing medical education (CME) credit and nursing contact hours, and many courses are recognized for continuing dental education credit.

Follow-Up
After completing our accredited continuing education program, you will earn credits or acknowledgment of participation.

Cost
Continuing Education INSIGHT is a value-added service offered at no cost to our members. It is part of our ongoing commitment to provide members with guidance and resources to advance the practice of good medicine.

Get Started
Contact your patient safety risk manager or call the Patient Safety and Risk Management Department at (800) 421-2368.
For more information about our continuing education offerings, visit thedoctors.com/cme.
Taking the Mal Out of Malpractice Insurance
We have a long history of transforming our industry and service to the profession. Today, as healthcare delivery continues to undergo unprecedented change, it is more important than ever to have a strong, trusted partner that helps you focus on what you do best—delivering care. That's why we're changing the role of the malpractice insurer to one of partner and thought leader—it's malpractice insurance without the mal.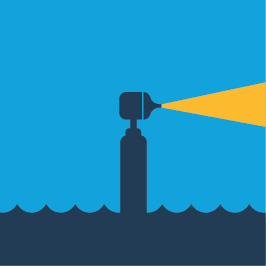 We shine a light on risks and trends others cannot see. The Doctors Company makes free continuing education available to our 89,000 members. Each year, nearly 18,000 providers and their staff members take advantage of this opportunity to stay current on practice strategies that reduce risk and improve patient safety.