Learn Why Providers Get Sued and How to Avoid Common Pitfalls
Features and Benefits
We share our insights in published studies and articles distributed to members, medical and specialty societies, and national digital and print publications. We also provide multimedia materials that help you incorporate recommended risk mitigation strategies into your practice. Through these studies, we can identify risk factors that are within your control and those that are impacted by patient behavior, and provide strategies to help you mitigate those risks.
Our expert risk managers are available to:
Help you implement the risk mitigation strategies contained in our claims studies.

Review your claims experience to identify loss trends in your practice, by provider and specialty.

Benchmark your results against national databases and create a customized action plan to help you address the root causes of claims.

Shining a Light on Risks Others Cannot See
Our insights are gleaned from a careful analysis of claims in our database, one of the largest in the nation. Regardless of the outcome, we look at all closed claims to help you better understand what motivates patients to pursue claims and gain a broader overview of the system failures and processes that result in patient harm. We also include a study of open claims to alert you to evolving risks early.
But we don't stop at claims. We also research actual patients' injuries to understand the full scope of harm. Provider experts review the claims and conduct medical record reviews. Our clinical analysts then draw from these sources to gain an accurate and unbiased understanding of the injuries. To prevent injuries, it is essential to understand the factors that contribute to patient harm.
To date, we have nearly 39,000 claims in our database covering a variety of specialties and circumstances. Annually, we conduct new studies to interpret emerging trends, update existing studies, and collaborate with other healthcare organizations, universities, and other researchers on innovative topics in patient safety.
Though most claims do not result in payments to the plaintiff, the time spent resolving claims takes providers away from their patients and practices. We conduct an ongoing analysis of thousands of malpractice claims so we can alert you to emerging risks and provide effective, specialty-specific strategies to minimize risks and avoid claims.

Follow-Up
The claims analysis is just the beginning. We will follow up with you to ensure that the conversation between your staff and ours continues and that we provide you with risk reduction strategies to protect you and your patients from harm.

Cost
This is a value-added service offered at no cost to you. It is part of our ongoing commitment to provide guidance and resources to members that advance the practice of good medicine.

Get Started
Contact your patient safety risk manager or call the Patient Safety and Risk Management Department at (800) 421-2368.

Taking the Mal Out of Malpractice Insurance
We have a long history of transforming our industry and service to the profession. Today, as healthcare delivery continues to undergo unprecedented change, it is more important than ever to have a strong, trusted partner that helps you focus on what you do best—delivering care. That's why we're changing the role of the malpractice insurer to one of partner and thought leader—it's malpractice insurance without the mal.
The Doctors Company partners with our members to provide innovative tools and services to identify potential sources of patient injury and enhance safety—a data-driven, collaborative approach designed to reduce adverse events and enhance patient satisfaction.
A patient safety risk manager is always available to provide industry-leading expertise, including custom programs, practice risk assessments, and education.
As part of our commitment to sharing the latest risk management tools and thought leadership, our unique INSIGHT programs are offered on these additional topics:
Practice Risk

Practice Safety Culture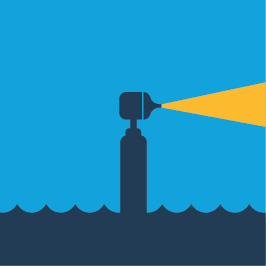 We shine a light on risks and trends others cannot see. The Doctors Company makes free continuing education available to our 89,000 members. Each year, nearly 18,000 providers and their staff members take advantage of this opportunity to stay current on practice strategies that reduce risk and improve patient safety.