Measure How Your Patients Experience Your Practice
Features and Benefits
We will set up a process that will allow you to electronically survey a statistically valid, random sample of your patients using a method that is consistent with best survey practices. It typically takes patients about five minutes to complete the survey. They can navigate forward and backward in the document to change answers before submitting their answers. We leave the survey open for 30 days to give patients enough time to participate.
The survey questions relate to the patient experiences that are important to patients and valued by doctors, including whether a patient gained quick access to care, was treated with respect, and heard back from your practice about test results. Follow-up questions display dynamically, based on the answers to anchor questions. Questions display based on the following categories:
Access

Communication

Care Coordination

Office Staff

Rating of Provider
If you currently use a different patient survey tool, we can integrate those questions with our survey so you can continue tracking metrics that are important to you. If you have used the CAHPS survey in the past, we can also develop a plan to help you improve your scores before administering the survey again.
We offer an online version of the Consumer Assessment of Healthcare Providers and Systems (CAHPS) survey. This survey, developed by the Agency for Healthcare Research and Quality (AHRQ) and in use for more than 20 years, will help you gather reliable, actionable data about your patients' perceptions of critical aspects of the care you provide.
Results
Your results will be analyzed and compared with aggregated benchmarking data and delivered to you a month after your survey closes. You will know exactly where your practice stands, relative to others across the nation. Our expert risk managers will work with you to prioritize and address opportunities for improvement revealed by the survey. They will tailor an action plan with recommendations for specific initiatives and interventions to help enhance the overall patient experience in your practice and support your patient engagement efforts.
These recommendations are gleaned from our ongoing analysis of thousands of closed malpractice claims. This careful review process enables us to alert you to emerging risks and provide effective, specialty-specific steps to minimize them.
Follow-Up
We will follow up with you to ensure that the conversation between your staff and ours continues throughout the implementation of your action plan. We will also work with you to repeat the patient survey in a year to measure the impacts of the initiatives you implement. Our staff is here to serve you and provide the support needed to so you can provide a quality, engaged patient experience.
Cost
This is a value-added service offered at no cost to you. It is part of our ongoing commitment to provide guidance and resources to members that advance the practice of good medicine.
Get Started
Contact your patient safety risk manager or call the Patient Safety and Risk Management Department at (800) 421-2368.
Taking the Mal Out of Malpractice Insurance
We have a long history of transforming our industry and service to the profession. Today, as healthcare delivery continues to undergo unprecedented change, it is more important than ever to have a strong, trusted partner that helps you focus on what you do best—delivering care. That's why we're changing the role of the malpractice insurer to one of partner and thought leader—it's malpractice insurance without the mal.
The Doctors Company partners with our members to provide innovative tools and services to identify potential sources of patient injury and enhance safety—a data-driven, collaborative approach designed to reduce adverse events and enhance patient satisfaction.
A patient safety risk manager is always available to provide industry-leading expertise, including custom programs, practice risk assessments, and education.
As part of our commitment to sharing the latest risk management tools and thought leadership, our unique INSIGHT programs are offered on these additional topics:
Claims Analysis

Practice Risk

Hospital Safety Culture

Practice Safety Culture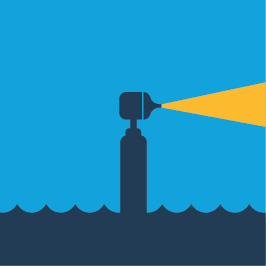 We shine a light on risks and trends others cannot see. The Doctors Company makes free continuing education available to our 84,000 members. Each year, nearly 18,000 doctors and their staff members take advantage of this opportunity to stay current on practice strategies that reduce risk and improve patient safety.